O programa geral já está definido.
Descarregue aqui o programa geral.
O programa detalhado já está definido.
Descarregue aqui o programa completo. (atualizado a 24 de outubro)
É fornecido um template PowerPoint para ser usado nas apresentações. Descarregue-o aqui.
A sessão de abertura conta com os seguintes convidados:
HELEN TREGIDGA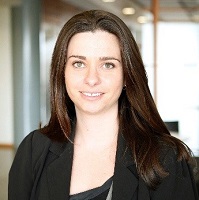 Professor at Royal Holloway, University of London. Before joining Royal Holloway's School of Management as a Reader in June 2016 she was an Associate Professor of Accounting at Auckland University of Technology, New Zealand.
Research focus can be defined by an interest in issues related to the interface of business, society and the natural environment. Underlying all her research is an interest in social and environmental issues and critical aspects of organisations and work.
Research has focused on the constructions of sustainable development/sustainability within the corporate context, its consequences, and more recently, the role of academics and others in countering or resisting this discourse.
Research has received external funding and earned recognition through several awards. Her work has appeared in international journals including Accounting, Organizations & Society, Accounting, Auditing & Accountability Journal, Business & Society, International Journal of Human Resource Management, and Organization & Environment. Helen currently serves on seven editorial boards, is Joint Editor of the Social and Environmental Accountability Journal (SEAJ) and Associate Editor Accounting Forum. She is an active member of the Centre for Social and Environmental Accounting Research (CSEAR).
JOSE M. MONEVA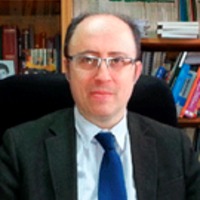 Full professor at the University of Zaragoza and dean at the School of Economics and Business Studies.
Former director of the Bosch Siemens Home-appliances chair on Innovation, and currently coordinator of the Corporate Social Responsibility Committee of AECA (Spanish Association on Accounting and Business Administration), former Member of the Management Committee of the European Sustainability Reporting Association (ESRA) and member of the Group on Social Responsibility for Universities (Spanish Ministry on Education).
Research areas are related to social and environmental accounting and finance, sustainability reporting, corporate social responsibility engagement and circular economy.
Has been published in relevant academic journals including European Accounting Review, Journal of Business Ethics, Business, Strategy and the Environment, Journal of Cleaner Production or Accounting, Auditing and Accountability Journal.
Member of the editorial board and referee of a number of specialized journals and has carried out different research projects to implement environmental/sustainability reporting initiatives, with companies such as KPMG Sustainability Services and GAMESA.
EDUARDO CARQUEIJEIRO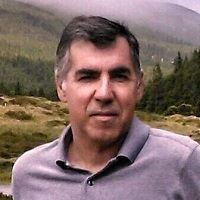 2016-2017, UNDP United Nations Development Programme @ OECS SIDS Caribbean Countries
2012-2013, UNDP United Nations Development Programme-GEF, International Consultant – SIDS Africa - Cape Verde
2008-2011, European Commission, Expert @ DG Trade - Sustainability Impact Assessment Coordinator and Scientific programme and project officer @ DG Research and Innovation
2013 - On going, ICNF, Senior Executive Manager @ PT National Authority on Forestry and Biodiversity, Man and Biosphere National Secretariat
2006-2008, CCDR LVT, Programme and Project manager @ PT Lisbon and Tejo Valley Coordination and Development Commission
2001-2006, Azores Government Autonomic Region PT E.U. Outermost Region Director General (Regional Director) @Environmental and Sea matters Govern Department