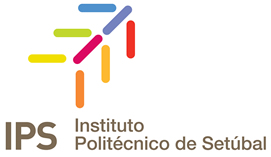 IPS (Polytechnic Institute of Setúbal, Portugal) is a public institution of higher education, which employs approximately 650 personnel and has app. 6 500 students.
IPS is situated in the Greater Lisbon Metropolitan Area, region of Setúbal. The region is home to strong enterprises in such fields as, for example, paper and motor car industries, and holds a highly important geostrategic position, since it is a gateway to Europe. Furthermore, Setúbal region, with its varied landscape composed of sea and mountains, including a large protected area with an application in progress to UNESCO Human Heritage, is a tourist destination for both Portuguese and foreigners.
IPS was created in 1979 and started activity in 1981. At present the IPS comprises five Higher Education Schools. It also integrates a Students' Welfare Unit and a number of functional units and central services.
---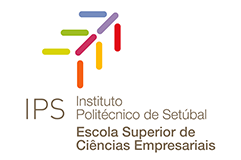 Founded in 1994, the College of Business Administration (ESCE) of Polytechnic Institute of Setúbal (IPS) is a prominent school in its field of study and it has earned the respect of the business community and other organizations.
The ESCE graduates enjoy high rates of employability.
The ESCE/IPS is embodied in a set of coherent and coordinated activities in order to pursuit those objectives. The ESCE/IPS seeks to develop the postgraduate education oriented to professionals on labor market.
The Setúbal region is the College's main geographical area for students attracting. This region has a wide diversity of structures and economic activities (agriculture, fisheries, manufacturing, construction, trade, services, health, education, culture, recreation, leisure, public administration).
This economic diversity joined with Portugal's adhesion to European Union increases the challenges of competitiveness and the need to foster economic growth and promote the modernization of business, in a constantly changing environment.
That is only possible to achieve with a human resources development aiming at competence development.
This is essential requirement for increasing the competitiveness of organizations. The ESCE/IPS courses allow development of skills in the managerial area, framed within the Higher Education strategy and its allowed the ESCE/IPS to connect with the surrounding community, especially in the region of Setúbal.
The ESCE practices a positive philosophy which focuses on the future needs of its students and needs of the business world. The degree of the ESCE intends to prepare professionals capable to contributing to the sustainable development of organizations.